Needham Broughton High School


Class of 1969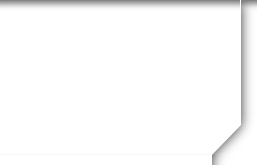 Message Forum
Welcome to the Needham Broughton High School Message Forum.
The message forum is an ongoing dialogue between and among classmates. There are no items, topics, subtopics, etc.
Forums work when people participate - so don't be bashful! Click the "Post Response" button to add your entry to the forum.
09/26/18 05:43 AM
#4
10/27/18 09:08 AM
#5

Our elected leaders. Wonder what they are doing now? Who were Sanderson's senior class officers?



11/26/18 07:51 AM
#6

The Theory of Technology Evolution

Laurie Thomas Vass

Copyright© 2019. The Great American Business and Economics Press. GABBYPress.

All rights reserved under Title 17, U.S. Code, International
And Pan-American copyright conventions.

No part of this work may be reproduced or transmitted in any form or by any means, electronic or mechanical, including photocopying, scanning, recording or duplication by any information storage or retrieval system without prior written permission from the author(s) and publisher(s), except for the inclusion of brief quotations with attribution in a review or report. Requests for reproductions or related information should be addressed to the author c/o Great American Business & Economics Press, 620 Kingfisher Lane SW, Sunset Beach, N. C. 28468.
Printed in the United States of America
January, 2019

Table of Contents

Introduction: The Direction of Technological Change.

Chapter 1.
An Overview of Theory of Technology Evolution.

Chapter 2. 17.
The Scope of the Metaphor Between Biological Evolution and Technology Evolution.

Chapter 3. 25
Building The Theory of Technological Evolution Upon the Foundation of General Equilibrium Theory.

Chapter 4. 37
Sustaining Innovation as Asexual Reproduction.

Chapter 5. 46
Disruptive Innovation As Two-Parent Genetic Cross Over.

Chapter 6. 49
The Relationship Between Technology Evolution and Capital Investments.

Chapter 7. 51
The Function of Consumer Expectations and Evolution.

Chapter 8. 57

The Relationship Between Income and Technological Evolution.

Chapter 9. 59
How Technological Evolution Changes the Structural Relations of Inter Industry Relationships.

Chapter 10.
The Emergence of New Future Markets. 62

Chapter 11.

The Contribution of Schumpeter to Evolutionary Economics. 65
11/27/18 08:47 AM
#7

Congratulations!
01/10/19 09:03 AM
#8

Time to jog the memory. Can you identify any of these figures from the Broughton staff?
01/11/19 10:27 AM
#9

Mrs. Carter

Miss McDearmon

Mrs. Cogdell

Herr Watts

Those are the ones i recognize.

Buddy Jenrette
01/11/19 12:17 PM
#10

Fourth from left is Edward Blakeway.
01/24/19 12:25 PM
#11

Seeing double? There are three sets of senior twins in this photo. Can you identify them? Time to get out those LATIPACS and start browsing. By the way, who knows where the name of our yearbook originated? If you are the first to identify the twins and/or the first to answer the question correctly, you may just win a prize in September.
01/26/19 08:22 AM
#12

Beth and Jack Michaels,

Ronald and Donald Sykes

John and James McAllister

Capital spelled backwards
01/27/19 11:51 AM
#13

Another winning entry!
01/27/19 10:53 PM
#14

Those I recognize:

James and John McAllister

Debroah and Beverly Johnson

Bob and Tom Hilker
05/29/19 11:22 AM
#15

Time to celebrate the Class of '69!

Do you recognize anyone in this large group from Sanderson? How about this studious trio from Broughton?



05/30/19 08:07 PM
#16

My wife thinks that is me on the left in the Broughton photo. Lester Lloyd
05/31/19 09:28 AM
#17

You know you've got a good wife when she can look at a 50 year old picture and tell you that it looks just like you!
05/31/19 12:51 PM
#18

Doug Utley...middle of the page, serious look, facing camera but looking away. He is in the profile list twice.
05/31/19 01:34 PM
#19

Yes, Lester, your wife is right. I bet you haven't changed at all! The trio in the photo is you, Muriel Elliott and I'm not sure of the third person, but I think it is Forest Goldston.
06/01/19 09:42 AM
#20

Lester, Muriel Elliot (Mimura), and Forrest. Muriel is now a talented, famous, award-winning, globe-trotting artist. And I am a boring grandmother....
06/02/19 07:49 AM
#21

Okay, friends: time to look through the boxes and scrapbooks in the attic for 1968-1969 vintage photos to share. OR I could start posting senior yearbook portrait pages... not a bad idea!
06/02/19 10:28 PM
#22

Yes, I am in the middle and Forrest Goldston on the right. Thank you for the accolades, Marty! Sadly, Forrest died in 2011.
06/03/19 12:25 PM
#23

I would add that, though Marty is indeed a grandmother, she is by no means boring!
06/06/19 10:23 AM
#24

Which way did we go, the caption asks. Can't wait to hear some answers in September!
06/06/19 02:49 PM
#25


Also Professor Gardner, isn't that you with the groovy necklace on?
06/11/19 01:45 AM
#26

Greetings from Sri Lanka. My wife Stephanie and I left our home and small organic farm in Hawaii over a year ago for a 40th wedding anniversary journey. A few months after we arrived in India, we learned that the lava eruption in Hawaii had created a brush fire and burned down our house. There still is no road access so we are going to nest in this part of the world until we can get back to rebuild and replant.
I am sorry not to be able to make it to the reunion nor to the Woodstock one that I had hoped. It's nice to reminisce in the meantime through everyone's comments. I'll look forward to the photos and videos and a lovely time to all.
06/12/19 09:45 AM
#27

Does anyone remember Brenda Strubig? If so, do you know where or how she is????
06/15/19 03:29 PM
#28

As to Shelly Crisp post, I think I am the far right dude - though hard to recognize. We all had those cool glasses on. Al Thorne.