Needham Broughton High School


Class of 1969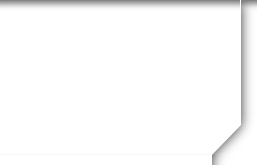 Message Forum
Welcome to the Needham Broughton High School Message Forum.
The message forum is an ongoing dialogue between and among classmates. There are no items, topics, subtopics, etc.
Forums work when people participate - so don't be bashful! Click the "Post Response" button to add your entry to the forum.
01/27/19 11:51 AM
#13

Another winning entry!
01/27/19 10:53 PM
#14

Those I recognize:

James and John McAllister

Debroah and Beverly Johnson

Bob and Tom Hilker
05/29/19 11:22 AM
#15

Time to celebrate the Class of '69!

Do you recognize anyone in this large group from Sanderson? How about this studious trio from Broughton?



05/30/19 08:07 PM
#16

My wife thinks that is me on the left in the Broughton photo. Lester Lloyd
05/31/19 09:28 AM
#17

You know you've got a good wife when she can look at a 50 year old picture and tell you that it looks just like you!
05/31/19 12:51 PM
#18

Doug Utley...middle of the page, serious look, facing camera but looking away. He is in the profile list twice.
05/31/19 01:34 PM
#19

Yes, Lester, your wife is right. I bet you haven't changed at all! The trio in the photo is you, Muriel Elliott and I'm not sure of the third person, but I think it is Forest Goldston.
06/01/19 09:42 AM
#20

Lester, Muriel Elliot (Mimura), and Forrest. Muriel is now a talented, famous, award-winning, globe-trotting artist. And I am a boring grandmother....
06/02/19 07:49 AM
#21

Okay, friends: time to look through the boxes and scrapbooks in the attic for 1968-1969 vintage photos to share. OR I could start posting senior yearbook portrait pages... not a bad idea!
06/02/19 10:28 PM
#22

Yes, I am in the middle and Forrest Goldston on the right. Thank you for the accolades, Marty! Sadly, Forrest died in 2011.
06/03/19 12:25 PM
#23

I would add that, though Marty is indeed a grandmother, she is by no means boring!
06/06/19 10:23 AM
#24

Which way did we go, the caption asks. Can't wait to hear some answers in September!
06/06/19 02:49 PM
#25


Also Professor Gardner, isn't that you with the groovy necklace on?
06/11/19 01:45 AM
#26

Greetings from Sri Lanka. My wife Stephanie and I left our home and small organic farm in Hawaii over a year ago for a 40th wedding anniversary journey. A few months after we arrived in India, we learned that the lava eruption in Hawaii had created a brush fire and burned down our house. There still is no road access so we are going to nest in this part of the world until we can get back to rebuild and replant.
I am sorry not to be able to make it to the reunion nor to the Woodstock one that I had hoped. It's nice to reminisce in the meantime through everyone's comments. I'll look forward to the photos and videos and a lovely time to all.
06/12/19 09:45 AM
#27

Does anyone remember Brenda Strubig? If so, do you know where or how she is????
06/15/19 03:29 PM
#28

As to Shelly Crisp post, I think I am the far right dude - though hard to recognize. We all had those cool glasses on. Al Thorne.
08/01/19 12:25 PM
#29

The question on everyone's mind— you'll have to be here in September to get the answer😉
08/02/19 07:43 AM
#30

I wonder how I ever found the time to care for that long hair. (Yes, I am the one in LONG hair on the far right.)
08/02/19 08:12 AM
#31

And to think we used to sleep in jumbo hair rollers!
08/02/19 06:34 PM
#32

I received this wonderful email yesterday from Buddy Jenrette. I thought I would share his thoughts to all- as you know this forum is the way for all classmates to see ongoing conversations- Say
HI" to Buddy here or send him a private message.

"I am so sorry that I am going to be unable to attend our 50th graduation. Can you believe we are so old!! When my parents went to their 50th NBHS reunion, I thought that they were ancient. I actually still feel pretty young. Very unfortunately, we made plans long ago to go to Africa for my wife's 70th birthday. We are going with a small group of UNC alumni, and I have long prepaid for all of our expenses. I am really disappointed.

I just learned this week that my date for the senior prom—Bea Arline- who was one year younger than our class just died. I also just saw the message that Grey Hall died. I knew Grey since first grade but like so many others had not seen him in 50 years. When I read about these deaths and see the notices in our Alumni newsletter, I realize how precious our time is.

I want to congratulate and thank you for the magnificent job that you have done in putting together all of the wonderful events for the reunion. It is one of the best organized functions that I have ever seen. It has been so much fun reading the profiles and comments from classmates. I have heard from quite a few that I had not seen or heard from forever. It really makes me nostalgic for our wonder years!

I have lived in Charleston, SC, ever since finishing college at UNC and have been at the same Medical University of South Carolina since 1973. Alas, I am retiring on the 31st of this month. It is a really bitter sweet moment as I love my work, colleagues and patients but want to quit while I still do love my work, my colleagues and patients. Forty years at the same job is long enough!

I have re-established a presence in Raleigh as I have stepchildren and grandchildren who live there. We bought one of the condominiums down by Glenwood Village at the corner of Oberlin and Glenwood. My dentist's office used to be in about the same location; so, my teeth always itch whenever we are there. Right now, we are only in Raleigh 3 or 4 at the most days per month. I think that will change after we return from Africa wherein we will spend more time in Raleigh than now and hopefully I will get to reconnect with you and other classmates still in the area. There are a lot of Caps who live in those condos, but they are for the most part about 7-12 years older than we. It has been great being back in Raleigh. The condos are within walking distance of my home and all of the areas that I know the best and love.

Thank you again for all of your magnificent work. Please express my sorrow to your committee and any other classmates who might vaguely remember me. I will look forward to hearing details about the big events.

Best wishes,

Buddy Jenrette
08/02/19 09:33 PM
#33

Hendricks in July 1969

Right after graduation, being a CAP cadet, I traveled to Perrin AFB in Texas to participate in the Jet Orientation Summer Camp. While there I logged about two hours of flight time in the T-33, seen in the backgroud. That was the start of tens of thousands of hours of jet flying.

I watched the Apollo 11 moon landing while drinking beer at the base NCO club. (Remember we could drink at 18 then!) Years later, as a Delta Captain, I had Buzz Aldrin on a flight and he came and visited us on the flight deck. He ended the conversation by telling us he really enjoyed the flight, and I took that as a real complement coming from a pilot who had been to the moon.

I would be interested to know how many other classmates became professional pilots. The ones I know of are:

Richard Wilson flew combat in the AF and then was an pilot instructor for AirTran/Southwest in Atlanta.
I flew in the AF and then flew for 35 years with Delta in Atlanta and still instruct there.
Doug Utley flew in the AF, and lost track since then.

Any other updates on old pilots from Broughton would be appreciated.

​
08/03/19 01:29 PM
#34

Richard Wilson sent me this picture of an AF Jr. ROTC trip to Seymour Johnson AFB.

It must have been a successful recruiting trip for the AF as Richard flew the F-4 in Gulf War 1.

I note the base commander was Chuck Yeager, the famous test/fighter pilot. Don't remember meeting him then, but I did have the in opportunity to join a night of bars and nightclub visits with him in Orlando, FL many years later. He was retired then and I was a LtCol, and he could still party strong.
08/03/19 09:52 PM
#35


Debbie, I am reading these comments and letters and fully realize how large a senior class we were (esp adding in our Sanderson classmates). I feel like I knew so few in the long run-mostly those who went to Fred Olds and Martin. By the time we went to Broughton we had divided into smaller groups-divided by our interests. After High School, I went to UNC, then graduate school. My career was in int'l banking and I spent time with Lloyd's Bank in NYC. After marrying a great guy, Rick Armstrong, I stopped working after our son was born with special needs. So my focus changed. I would love to know if there are other classmates who have raised special needs children. Our two daughters were raised in Atlanta and both now live in Brooklyn. I am looking forward to being with everyone who is the same age as I 😜 And who remember Mr. Southwick, Mrs Stell, Mrs Rogers, Etc. All the best,

Nancy Jones (Armstrong )
08/09/19 06:11 PM
#36

I am very excited about our 50th reunion, My husband grew up in Atlanta and attended his 50th reunion 2 years ago, he remarked there were a lot of old people there! I do not plan to see any old people at our reunion, just lots of friends!

Wondered if any faculty have been invited to attend. Many are no longer with us. My mom, Dixie Porter, is 96 and was a business teacher at Broughton. Broughton has a Faculty alumni group that she keeps up with and attends their yearly get together.
08/21/19 07:09 AM
#37

Remember having "Marshals"? They kept us in line and made sure we got where we were going. Time to marshal your intentions to join the fun for reunion weekend— the registration deadline is almost here!