Needham Broughton High School


Class of 1969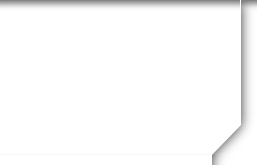 Bridget Cole Arnold
Profile Updated:
August 12, 2019
| | |
| --- | --- |
| Residing In | Cary, NC, NC USA |
| | |
| --- | --- |
| Spouse/Partner | Tony Arnold |
| | |
| --- | --- |
| Occupation | Mentor/Motivator/Mobilizer... Nurse by trade |
Children
TJ born 1980
David born 1981
Kristin born 1984
Nine Grandchildren at present :-)
Comments
I moved to Atlanta summer before my senior year (Dad died). So I claim 2 high schools but knew all Raleigh kids much longer! Went to Medical College of Georgia and remained there till graduation from College. Went overseas to Africa, as a missionary Nurse/Doctor for a few years. Changed my way of looking at the world and myself. Married a fabulous man and all our life, we have had the privilege of working out of our gifting and coaching women/men in the process. As we are older, we do a lot of consulting in our areas of expertise. Life has been challenging but good!
School Story
1) WHICH ELEMENTARY SCHOOL DID YOU ATTEND?

FRANCES LACY
SHERWOOD BATES
MYRTLE UNDERWOOD
WILEY
ALDERT ROOT
FRED OLDS

2) * WHICH JUNIOR HIGH SCHOOL DID YOU ATTEND?

DANIELS JUNIOR HIGH SCHOOL
MARTIN JUNIOR HIGH SCHOOL
OTHER-

3) * WHICH HIGH SCHOOL DID YOU GRADUATE FROM?

BROUGHTON
SANDERSON
ENLOE
OTHER- PRIVATE

4) * HAVE YOU BEEN TO ANY OTHER REUNION?

Yes No
We had a 5th, 20th, 40th, 45th and maybe others not known about.

5) HAVE YOU KEPT IN TOUCH WITH OLD FRIENDS FROM HIGH SCHOOL?

Yes No

6) ARE YOU NOW SINGLE, MARRIED OR WIDOWED?

SINGLE
MARRIED
WIDOWED

7) HOW MANY CHILDREN DO YOU HAVE?

NONE
1
2
3
4
MORE THAN 4

INCLUDE STEPCHILDREN.

8) HOW MANY GRANDCHILDREN DO YOU HAVE?

NONE
1
2
3
4
MORE THAN 4, LESS THAN 6
MORE THAN 6

INCLUDE STEP GRANDCHILDREN.

9) IF YOU'RE MARRIED, FOR HOW LONG?

LESS THAN 1
1-5 YEARS
6-10 YEARS
11-25 YEARS
26-40 YEARS
41-50 YEARS
MORE THAN 50

10) ARE YOU A HOMEBODY OR DO YOU LOVE TO TRAVEL?

HOMEBODY
TRAVELER

11) IF YOU LOVE TO TRAVEL, WHERE IS THE MOST MEMORABLE PLACE YOU'VE BEEN? GIVE A BRIEF DESCRIPTION.

Living in Kenya, East Africa as a nurse/doctor. Ran a dispensary, and learned to diagnose and administer meds in Tropical Medicine, deliver babies and do minor surgeries. Loved the people as I worked with the Luo tribe, living on an escarpment overlooking Lake Victoria. Challenged out of my comfort zone, but saw great joy!

12) TELL US A LITTLE ABOUT YOUR LIFE- WHAT IS/WAS YOUR CAREER, FOR HOW LONG, ARE YOU STILL WORKING?

I've had the opportunity to work with all ages and stages of people all my life, as a life coach. I started working on college campuses, up and down the east coast...U of Miami to Upstate New York as well as worked at the University in Zambia. I lived and worked overseas and with my family for 8 1/2 years. Loved the international opportunity and traveled in other areas of the world as a coach, as well. I am working still as a Mentor and find it quite enjoyable! I don't plan to retire but call it "refiring" instead :-)

13) WHAT WAS YOUR HIGHEST LEVEL OF EDUCATION?

HIGH SCHOOL
SOME COLLEGE
UNDERGRADUATE DEGREE
GRADUATE DEGREE
MD, PHD, JD

14) NOW GIVE US SPECIFICS ABOUT YOUR EDUCATION. ALL THOSE "RESUME" THINGS.

BS in Nursing at Medical College of GA, Cross Cultural Training and Tropical Medicine, and Biblical Grad work.

15) ARE YOU AN AUTHOR? TELL US A LITTLE ABOUT YOUR WRITINGS.


16) WHAT SPORTS DO YOU LOVE TO WATCH OR PARTICIPATE IN?

FOOTBALL
BASKETBALL
TENNIS
GOLF
RUNNING/WALKING
HIKING, CAMPING
COMPETITIONS- IRONMAN, MARATHONS,
OTHER

17) WHO IS YOUR FAVORITE COLLEGE TEAM? PROFESSIONAL TEAM?

NCSU
Bridget's Latest Interactions
Hey Phil, I was not only your classmate but we lived down the street from each other...Rothgeb Drive, Raleigh. I moved away right before my senior year in high school.